Institute of Physics — welcome to the new website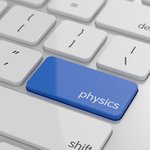 We are glad to present you with the brand new website for Institute of Physics at Lodz University of Technology. We are hoping that its fresh design will give physics mass appeal and create an inviting channel of communication with Institute Partners from industry and academia.
Great efforts were made to portray the research, development and education work of the Institute of Physics in an appealing way. Apart from the information for students, on this site you will find full details about the Institute, its history, organizational structure, laboratories as well as scientific and popular scientific activities.